Hire a Private Investigator Los Angeles
There are many different reasons why people call expert private investigators in Los Angeles. Aside from the licensing requirements in the state, private investigators have thousands of hours of experience (literally), and they are experts in the specialties that they work in.
Licensing is an important factor when it comes to hiring a private investigator in California. Private investigators with licensing aren't just "another PI" on Hollywood Blvd. They have passed licensing exams and proven themselves capable of being ethical and stay within the scope of the law.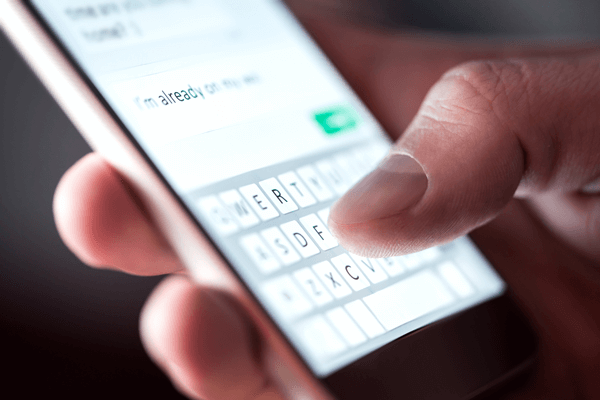 Private Investigator Licensing in the US
The requirements for a private investigator to become licensed at the state level varies from state-to-state. In fact, not all states require that private investigators have a license to practice. Out of all 50 states, five of them do not require state-level licensing, but two of them require local-level licenses – Idaho, South Dakota, Mississippi, Alaska (local), and Wyoming (local).
There are general requirements for those seeking their licensing in the other states. These requirements include:
Being at least the minimum required age for the state, which may range from 18-25 years of age
Have a high school diploma or GED
Be a United States citizen or legal resident
Have industry experience or a college education
Pass a background check with no felonies or criminal convictions for crimes of moral turpitude
California-Specific Licensing Requirements For Private Investigation
The minimum age requirement for California is 18 for private investigation licensing. This licensing also require the applicant to undergo an extensive background check, conducted with the California Department of Justice and the Federal Bureau of Investigation. Applicants are required to pay all of the fees associated with these background checks and fingerprinting requirements.
California places a great emphasis on the importance of experience for applicants who want to become licensed. Each applicant must meet one of the following three criteria to be able to move on to the testing part of the application process:
Applicants are required to have three years of compensated experience in the investigation industry. Three years is equivalent to 2,000 hours per year for a total of 6,000 hours of experience.
Possess a law degree or completion of a four-year police science degree plus two years of experience. Two years is equivalent to 4,000 hours of experience.
Hold an associate's degree in police science, criminal law, criminal justice, and have 2 ½ years of experience that has been certified from a previous employer. 2 ½ years is equivalent to 5,000 hours and must be in a position such as a sworn law enforcement officer, insurance adjuster, arson investigator, and other approved occupations.
Before the state can issue licensing, a two-hour multiple-choice examination must be taken and passed. The examination covers laws, regulations, civil liability, terminology, criminal liability, surveillance, undercover investigations, and how to handle evidence. Once notified that this exam has been passed, the applicant can begin the application process. They must send the licensing fee, application, two passport-quality photos, and the application fee.
Case Investigations and Reciprocity for Services
Private investigators might have to travel for their work from time-to-time. Cases may take them over state lines, which can be a tricky situation. The general rule is that if a private investigator wants to offer their services in another state, they must be licensed in that state if licensing is required. If you have ever had a concealed carry permit for a firearm, you know that there is such a thing as reciprocity. Reciprocity is when licensing from one state is acknowledged and admitted in another state. Reciprocity is also possible in some states from private investigation services.
States with reciprocity agreements:
California
Louisiana
North Carolina
Oklahoma
Virginia
Florida
Georgia
Tennessee
You can also include the states that do not require licensing on any level (Idaho, Mississippi, and South Dakota) because licensing wouldn't matter, but the same does not apply vice versa. Someone from those three states could not practice without licensing, but someone with a license could practice in them.
Why People Hire Investigators in Los Angeles
People in Los Angeles hire private investigators for numerous reasons. Some are more common than others, though. Things like background checks, missing persons, surveillance, and others make the top of the list. Why are they so popular?
Surveillance
Surveillance is a vague category and specialty for a private investigator. There are a number of different surveillance tasks that a private investigator could handle for a client. This task is considered a means of intelligence gathering. Clients come to the agency seeking help with something like a suspicion that a spouse is cheating or that an insurance claim was made fraudulently, and the investigator gathers the intel. Technology has made handling these types of jobs easier with a minimum chance of detection.
Background Checks
Background checks are likely the most frequently sought out services when contacting a private investigator. These services are simple but provide clients with the in-depth information they seek. Employers use background checks when interviewing applicants to fill a position. Property managers often use background checks to determine which applicant is best suited to live in their rental property. Someone looking for love might use a background check to make sure their date is who they say they are. They are versatile and easy for a private investigator to complete (in most circumstances).
Family Law and Child Custody
Family law and child custody cases are difficult, especially within the court system. Whether dealing with mediators or trying to solve matters in front of a judge, parties may call on the expertise of private investigators to produce evidence that might be the tipping point and deciding factor in a case. The state may even call upon these professionals for surveillance to see if rules are being adhered to by the parental parties.
Criminal Investigation
Being accused of a crime you didn't commit is not only stressful but happens more than anyone wants to admit to. Lawyers or someone accused of a criminal act may call upon private investigators to help uncover and produce the evidence that proves evidence (or at least instill doubt in the state's case).
Post-Conviction Justice
When the judge or jury hands out guilty verdicts, it can be a devastating blow. A private investigator may be hired to help during the appeal process. Their job is to help uncover the evidence to exonerate the convicted party.
Missing Persons Investigations
Missing persons cases are another delicate type of case for private investigators. They never know what they will uncover along the way, but they still seek the answers that families want. In some cases, the missing person has been taken, but in others, they may want to disappear. Either way, there are tracks that can be uncovered. Even if the private investigator can't find the missing person, they are likely to uncover information that can be beneficial in the case.
Specialties in the Private Investigation Industry
Some private investigators handle multiple types of cases, whereas others may only work one type. There are many different specialties in the industry, all of which are recognized by the United States Association of Professional Investigators. Specialties often include:
Civil and Criminal Investigations
Criminology
Behavioral Sciences
Terrorism
Intelligence
Insurance Investigations
Special Victim Cases
Security
Computer and Internet Forensics
Investigative Business Administration
Investigative Law and Ethics
Specialties are how private investigators in Los Angeles make their mark. The more specialties and the more individualized the services, the more likely they are to gain client trust and confidence. Being an expert doesn't hurt either. Even with the specialties and the ability to become experts, it does not mean that private investigators don't have to follow the laws.
Kay & Associates – Offering LA Private Investigative Services
Thumbing through the Yellow Pages or surfing the internet, you are likely to see an endless list of private investigators in the Los Angeles area. There is one name that should stick out – Kay & Associates. With experience and licensing in California private investigations since 1992, expertise is synonymous with the name. Affordable pricing and a free 15-minute case consultations call make Kay & Associates the only choice when you need to hire a private investigator. Contact is also available via email and the online contact form through the website for convenience.